Madison Thomas on Speaking at TEDxWinnipeg
Now that our call for 2017 speakers is out, we thought it was a good time to circle back to one of our speakers from 2016 and see what Madison Thomas thought about her experience as a TEDxWinnipeg speaker. It can take a bit of effort to catch up with Madison—we found her in Yellowknife filming dogsled teams for her work on season two of Taken.
Hey Madison, thanks for doing this! First, how did your application to speak come about? What prompted you to give your talk on, "Arts in the Hood"?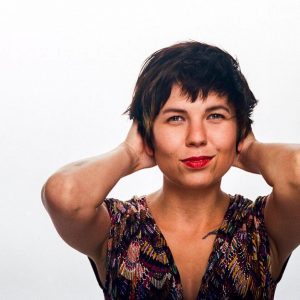 I work with one of the TedxWinnipeg speaking coaches at one of the film programs I teach. She always spoke highly of the event and I've loved Ted Talks since they first started appearing in my networks. I've always been aware of how much of the current path I'm on and my career as a whole stemmed from having access to affordable arts programming as a kid. I've also become aware of how at risk these programs are as people see them as not necessary, so I wanted to speak about powerful they can be.
What was the experience of speaking at TEDxWinnipeg like for you? How did it challenge you?
I loved my experience with TEDxWinnipeg! One part of the process that really challenged me was writing the presentation in my own voice. As a writer I thought this would be the easiest part but normally I'm writing through the lens of a film character. It was a great challenge to strip that away and write as myself.
What has speaking at TEDxWinnipeg done for you personally or professionally? What have you been up to since then?
TedxWinnipeg definitely gave me exposure to more organizations and film programs which has been awesome! I love getting to meet new young artists and have the opportunity to mentor them in film. Shortly after the Tedx talk I filmed a short called "Sincerely Scarlett Johnson". I was able to cast two students from the After School Leaders Program I teach and have seven others from the program on set as interns and production assistants. We had a blast, and it was great to be able to give them the opportunity to be on a professional set.
What would you say to someone who thinks they have an idea but aren't sure about doing a talk at TEDxWinnipeg?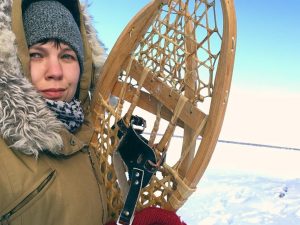 For sure apply! I know sometimes there's that sinking fear that you're not interesting enough to do one—I definitely had that thought—but you just have to be passionate about what you want to speak about. That passion will shine through more than anything.
Great advice, thanks. We're looking forward to seeing more of your work!
By the way, Madison's work is getting award recognition as well (photos below). You can follow her on Instagram and Twitter as well as IMDB. If you have an idea worth spreading, take her advice and apply to speak at TEDxWinnipeg 2017. And of course, view her 2016 talk to learn about how her work is changing the world for for some inner-city youth.