The Way of Letting Go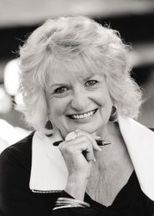 There are few Winnipeggers who need to be told who Wilma Derksen is, and some will remember the powerful talk on forgiveness that she gave on our stage in 2012. There were few dry eyes in the house, and the talk received a standing ovation; the video is below. Through this talk, Wilma, her work, and her story became known to Malcolm Gladwell, who met with her and told her story to an international audience in his 2013 book David and Goliath.
For those who love a good speaker update, Wilma's latest book,The Way of Letting Go, is being released today. The book launch takes place at 7:00pm at McNally Robinson at Grant Park. If you can, why not drop by and show support from the TEDxWinnipeg family? Wilma is an amazing person, and this launch is taking place in the midst of the retrial of the man previously convicted of killing her daughter Candace in 1984.
Congratulations on the launch of this newest book, Wilma!